Slide 1
AT BELLEVUE OVERLAKE DENTAL
Our team specializes in providing each of our patients with need-based
dental care based on your individual smile enhancement goals.
Dr. Yu, Ann and all the clinic staff are super friendly and professional! This was my third time to go their clinic. I did deep cleaning and exam, they are definitely more detail than other three dental that I went to before.
If Google allowed me to leave a 6 star review, I would do it in a heartbeat for the amazing team at Bellevue Overlake Dental.
Great experience at Bellevue Overlake Dental last week. Friendly and knowledgeable staff. Thorough but not overbearing on future treatment plans. Glad to find our new family dentist!
Bellevue Overlake Dental | Family Dentistry
Our Bellevue dentistry is here to offer everything you would ever want in a family dentist. Our fully equipped dental office is completely functional for cosmetic dentistry and family dentistry.
We are easily accessible for all residents living on the eastside nearby or in Bellevue, Washington. We take dental care to a whole new level by providing the highest caliber of dental service.

At Bellevue Overlake Dental, we open our doors to everyone
Whether you need a pediatric dentist, cosmetic dentist, or family dentist, we can offer you full dental care. Our services include teeth whitening, cleaning, dental implants, veneers, and more.
It is important to us that we take good care of your teeth through preventative and restorative treatments. We will take good care of you and your smile – if you are looking for a dentist in Bellevue, call us today!
---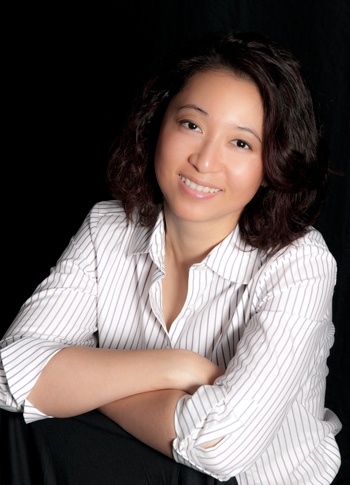 Dr. Monica Yu completed her undergraduate degree at University of Puget Sound, with a BA in International Business and Marketing on a piano scholarship. After college graduation, she chased after the sun and explored. She obtained her DMD degree from Midwestern University in Arizona, a state of the art school of the health sciences.
Since graduation in 2013, she completed general dentistry residency, implantology fellowship, Invisalign certification, oral sedation certification, and advanced injections certification. She enjoys providing a wide range of dental and cosmetic services to patients while continuously adding skills in her armamentarium.
Dr. Yu is fluent in both English and Mandarin Chinese. She also has a wide variety of experiences as well as interests. She enjoys traveling, cooking, animals, sci-fi movies, and can always find something to learn from people she meets. While she still plays the piano, nowadays she dedicates her handskills to giving patients a good experience in the clinic.
于醫生在北京出生,在美國長大、接受教育。她曾經是一位專業鋼琴家,靈敏的手感給予了她頂級的臨床手藝。她於2013年牙科醫學院畢業,一直在西雅圖做作牙醫。她的技術範圍包括根管治療,植牙,美齒等等。她會用心為您提供最好的服務和耐心的中文講解。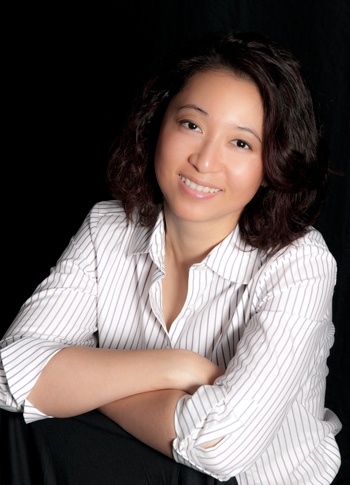 ---
Dr. Kuei-Ching Hung is a Washington native and graduated from the University of Washington Dental School. She loves serving her community and is a proud volunteer dentist with Medical Teams International.
Dr. Hung prides herself in her commitment to minimally invasive dentistry as she strives to provide comprehensive and individualized care to every patient. She is also well known for her candid communication and welcoming personality.
Outside of the office, Dr. Hung enjoys being active, hiking, cycling, and traveling. She is always looking for an adventure that involves discovering new foods and new experiences!
洪醫師在華洲長大,畢業於華盛頓大學牙醫學院。她是國際醫療團隊的一名牙醫志工,有回饋社會的理念。
洪醫師對微創牙科的醫術感到自豪,並且努力為每位患者提供全面及個人化的治療方案。她還以坦率的溝通和熱情開朗的個性而聞名。
在日常生活中,洪醫師喜愛運動、爬山、騎自行車和旅行。她不斷的在尋覓與嘗試著新美食、體驗新鮮事。
Bellevue Overlake

Dental Services
Dental
Technology
CBCT (3D Imaging)
Insurance Accepted

at Bellevue Overlake Dental

Our team will do our best to provide accurate pricing information based on your insurance plan coverage when we put together your treatment plan.

Every insurance plan is different and coverage can vary by provider. We can also process insurance claims on your behalf.

If your plan is not on this list it is very likely that we'll still be able to see you. We accept most plans. Please call with any questions.
Testimonials
A word from our patients
"Absolutely the best dental office and staff in the area. I have never been to a dentist that cares so much about their patients comfort and Dr. Yu is all about your comfort. That seems to be a top priority for them and they don't disappoint…"
"Very professional. Clean and safe. Friendly and helpful."
"I had the most excellent experience coming here. The staff is wonderful and knowledgeable."